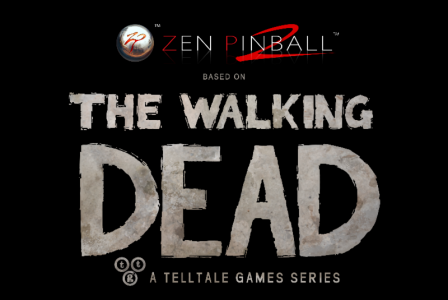 Telltale Games has been around for years, but truly hit the big time with their smash hit The Walking Dead. Currently in the middle of their second season, Telltale Games has now teamed up with Zen Studios to bring us an interesting take on the series with The Walking Dead Pinball.
The table will feature events from all across the first season of The Walking Dead, with the patented choice gameplay included as well. Steve Allison, SVP at Telltale Games had the following to say about Zen Studios' interpretation of the property:
Zen knocked it out of the park with their interpretation Telltale's first season of The Walking Dead as a pinball table. Players once again get to step into the shoes of Lee Everett and protect Clementine as all the major events of season one play a role in the first ever pinball game that features choice and consequence gameplay.
This game is expected to be released later this summer, with a full unveiling at E3 2014 next week. A short teaser trailer has also been released, which you can check out below.