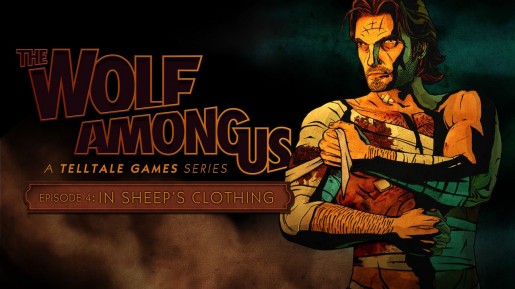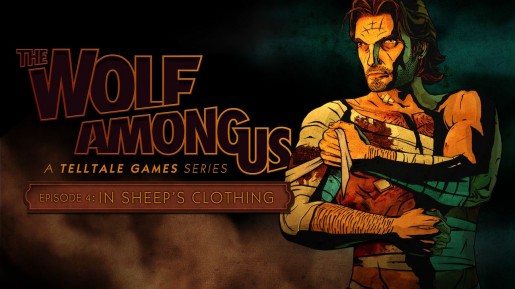 Telltale Games has been on quite the roll lately, with two releases in the last two weeks from two separate franchises, this time The Wolf Among Us. After the release of the first episode back in October, we saw a long hiatus before the release of Episode 2, but ever since we have gotten a new episode at least every other month. Following the release of the latest Walking Dead episode two weeks ago, it's time for the penultimate episode of The Wolf Among Us titled "In Sheep's Clothing."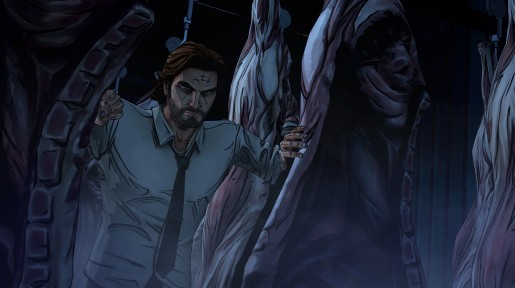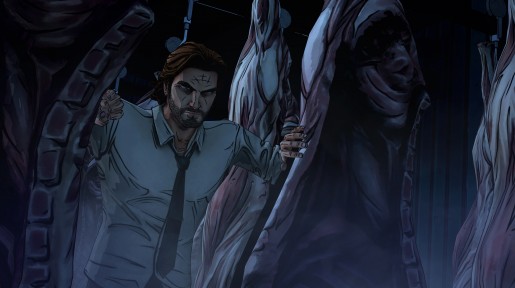 As with all Telltale Games reviews, there are going to be spoilers ahead, especially about past episodes. I will try to get Episode 4 spoilers to a minimum, but with such a story driven game that is a little difficult. Once again, spoiler beware. The Wolf Among Us: Episode 4 – In Sheep's Clothing picks up right after the events of the high intensity climax of Episode 3. Bigby is in quite a predicament after facing off against Bloody Mary, while also possibly dealing with the aftermath of killing Tweedle Dum if you so chose in the last episode.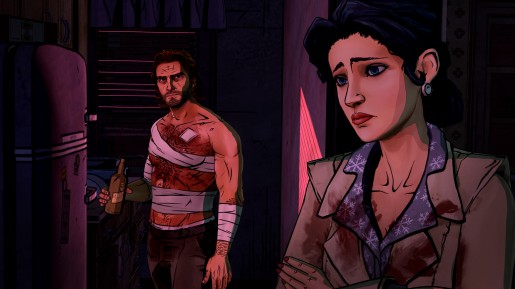 It's a little hard to judge how it was handled if you did not kill Dum in the last episode, but if you did, there is a lot of talk about whether Bigby is a monster of his own that is no different from the Crooked Man. After learning about and seeing the kind of activities that the Crooked Man involves himself in, you wouldn't think that there was any comparison with Bigby, but they do an excellent job at spreading doubt around the supporting cast on whether or not Bigby is still the Big Bad Wolf at heart. At the same time, Bigby is having nightmares of his own after his total beatdown by Bloody Mary in the previous episode.
While there is a lot of action this episode, one of the standouts to me was the psychological states of some characters throughout. One in particular conversation occurs near the very end of the episode with a quite unexpected character. It brings a new perspective to the corrupt bureaucracy of Fable Town, but I'll let you enjoy that dialogue without any spoilers.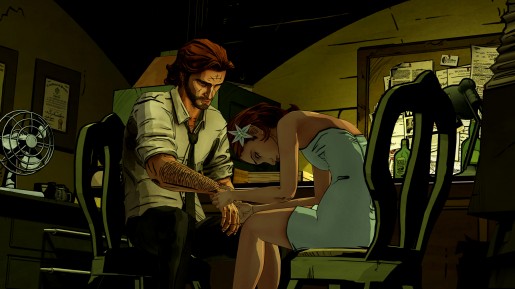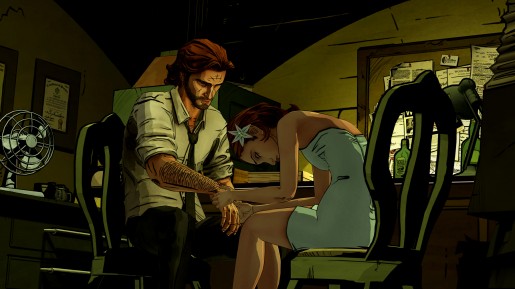 The episode does have a little slow start, which is to be expected as it deals with the aftermath of the previous episode, but it kicks into high gear very fast. After the opening few sections, you will have the option to investigate the Lucky Pawn pawn shop or The Cut Above butcher shop first. Both of these locations feature some excellent character development, with the latter especially carrying the Bigby as a monster theme.
The Wolf Among Us: Episode 4 - In Sheep's Clothing Review

,