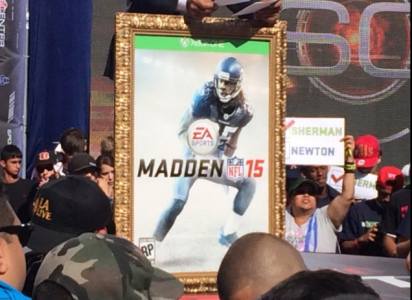 Fans have chosen Richard Sherman as the cover star for Madden NFL 15.
Richard Sherman from the Seattle Seahawks beat out other contenders such as Alshon Jeffery, Jimmy Graham, Colin Kaepernick and Cam Newton.
Richard Sherman being on the cover of Madden NFL 15 could be a curse though. Previous NFL stars have suffered from injuries after being out on the cover for other Madden titles.
Madden NFL 15 will be released from August 26th for the PS4, Xbox One, PS3 and Xbox 360.