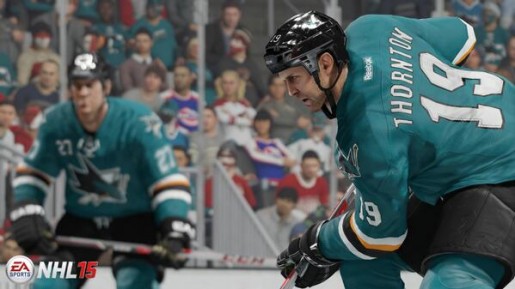 Unlike games such as Madden and FIFA that made the jump to next-gen last year, EA Sport's NHL series held off making the leap last year. That makes the anticipation for the first next-gen hockey game with NHL 15 all the higher and so far all we've seen is a small teaser trailer. Now, EA Sports has finally released their first still image of the game for us to check out.
Through the official EA Sports Twitter account, we got a glimpse at The San Jose Sharks center Joe Thornton from within the game. The detail looks so realistic that it could almost pass for the real thing if you didn't know it was from the game.
NHL 15 will be releasing later this year for Xbox One, PlayStation 4, Xbox 360, and PlayStation 3.