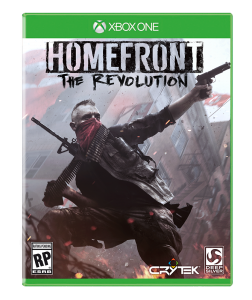 Homefront 2 has been in development limbo since the disbandment of THQ. Finally a publisher has stepped up and taken the reigns, Deep Silver known for their Risen and Saints Row series (also from THQ).
Homefront: Revolution has been announced and will focus on the years after the initial Korean invasion. Fighting back to lead the second American revolution in the city of Philadelphia. Check out the box art above and the CG reveal trailer below.
Homefront: Revolution is set to release in 2015 for Xbox One, Playstation 4 and PC. Gameplay trailer is set to be revealed at E3.