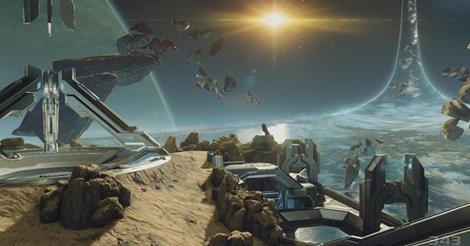 The newly announced Halo: The Master Chief Collection won't be ported to the PC.
Halo: The Master Chief Collection will be released this November for the Xbox One. The game includes Halo 1 – 4 plus all of their multiplayer maps. It looks to remain as an Xbox One exclusive as no PC port is being considered at this time.
343 Industries' Frank O'Connor explains why to OXM:
All the companies are taking PC gaming very seriously, so we're no excluding the idea of ever doing a PC conversion, but it needs to be the right product at the right time. The PC market is very different to the console market. You can't take everything that comes out on console and visa versa.
It looks like Halo: The Master Chief Collection will stay on Xbox One. There has been no talk of it being ported on Xbox 360, although that system has 3/4 of the games already. Only Halo 2 hasn't seen an Xbox 360 release.