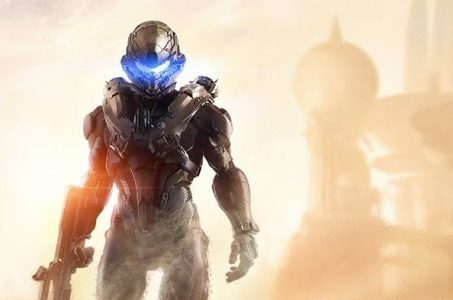 The character that shares the cover for Halo 5: Guardians in named Agent Locke.
Many were wondering who this mystery character was in Halo 5: Guardians. Turns out it's a man and not a woman and his name is Agent Locke.
343 Industries studio head Bonnie Ross explains to Polygon:
We're using Halo Nightfall to basically tell his backstory and tell his origin story. You don't have to watch this, but knowing this will kind of tee you up for all the new things that are going on in Halo 5: Guardians.
Halo Nightfall is the upcoming episodic TV series being executive produced by Ridley Scott. More on Halo Nightfall and it's connections to Halo 5: Guardians will be revealed at Comic Con.