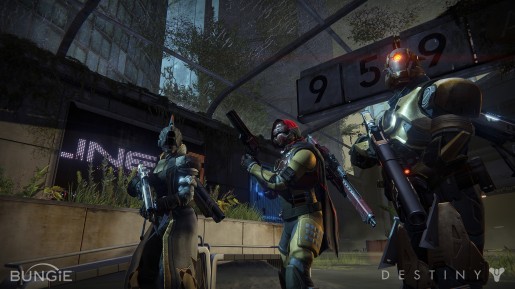 Bungie featured splitscreen multiplayer in Halo games, but it wasn't appropriate to use in Destiny.
Bungie community manager Eric Osborne bore the bad news to Gamespot on Destiny's lack of offline multiplayer:
We're actually not supporting split-screen in Destiny. We love split-screen. Obviously we have a legacy of supporting it. We know a lot of players love it. We love it. But we really wanted to untether guardians. Even if you're in a fireteam, you can go wherever you want. That level of freedom was really important for us. We know some players really like split-screen. Ultimately, you can't build a game to suit every single player out there."
Destiny is a huge open-world style of FPS that is similar to that of a MMO. It wasn't feasible to add splitscreen co-op to a game that is so large in scale from the sounds of things.