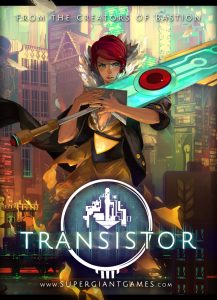 The stylish sci-fi RPG from the creators of Bastion is set to release on Playstation 4 this Tuesday.
Fight with the weapon of unknown origin to discover the secrets as Red. The game itself combines free roaming movement with a planning mode called 'Turn'. The interesting play style hopes to add a new spin to things. Check out the launch trailer below.
Transistor is available now for pre-order and will be available on May 20th.