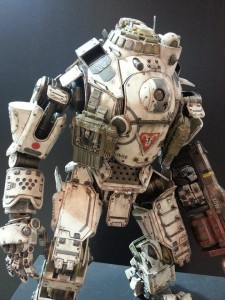 Threezero has now revealed more on the Titanfall action figures the company had been working on.
The Titanfall figure was revealed recently at the Thailand Toy Expo. It is of an Atlus Titan that stands 20.5″ tall and it also comes with a 6″ tall pilot of its own. The pilot is a prototype for now as it needs to be painted.
Threezero also mentioned they will be making more Titanfall figures in the near future.
Check out what the Atlus Titan looks like below: