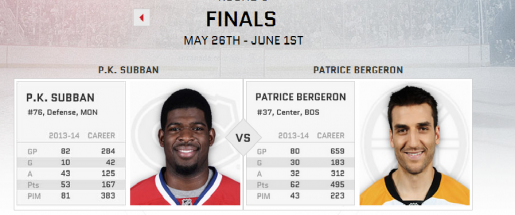 The final two men have been chosen to battle out who will make the NHL 15 cover.
The NHL 15 cover will be determined by fan votes. You can select either P.K. Subban from the Canadiens or Patrice Bergeron from the Bruins. Both men are from Canada so Canadians will be proud with whoever wins.
The NHL 15 cover votes ends on June 1st. You can select your favorite athlete by voting by clicking here.