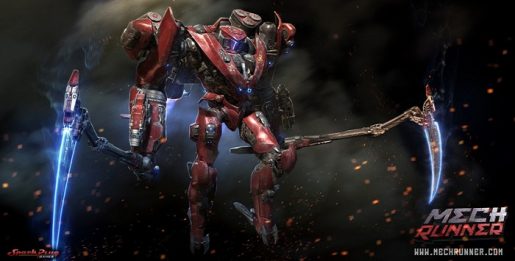 Spark Plug Games' upcoming MechRunner is looking better and better, with a very talented art designer on the project helping quite a lot. To get you invested in the game early, the official MechRunner website is allowing gamers to make what they are calling "MechRunner Selfies."
By going to the official website right here on your computer, the mobile site is not compatible right now, you can design your own mechs. You will have to install the Unity 3D plugin to do so however. Using the XP-41 Workshop, you can churn out your own designs based on the in-game options before you.
Look for MechRunner in the future for PlayStation 3, PS Vita, and PC.