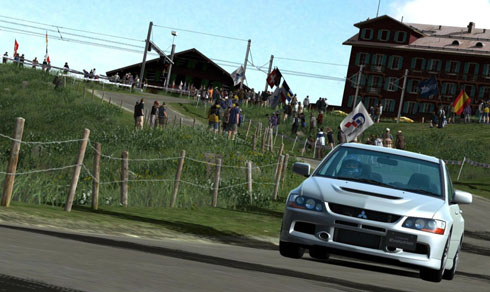 The last patch for Gran Turismo 5 will be released this week that will disable the game's online features.
The 2.16 update for Gran Turismo 5 should be available to download from Saturday. It will pretty much disable all of the game's online features and make them non accessible. Polyphony Digital will now focus all their energy on Gran Turismo 6.
Here's the update details outlined on the official website:
– All online services will be disabled. This includes the [DLC] option from the Main Menu, the "Consecutive Login Bonus" for [GT Life], "Open Lobby", "Seasonal Events", "Online Dealerships", "Car Delivery" and all features within the [Community] section.
– [Gran Turismo TV] featured on the Main Menu is part of the online service, but programs previously purchased will still be available for viewing until their validity period expires.