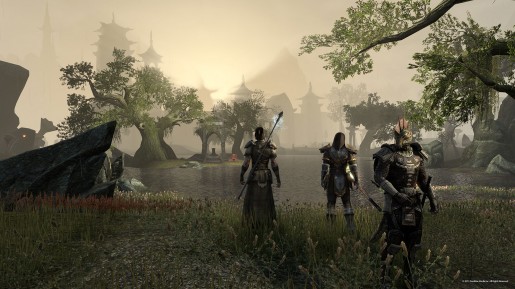 To compensate players of The Elder Scrolls Online following its numerous maintenance and a somewhat buggy game, Zenimax Online is giving out free five days of game time to a certain group of people.
Players who managed to set up an account prior to 8PM EDT, Thursday, May 1st, and who are currently enjoying their 30 days of included game time, a five day additional game time will be added to your account. If you are eligible, you will receive an email confirming that your game time has been extended by five days.
This is a small gesture to show our thanks for being part of the ESO community while we work to make this extraordinary game and service even better. – Matt Frior, Game Director of Zenimax Online
Very nice Zenimax Online! Don't forget the first content patch for The Elder Scrolls Online will be releasing pretty soon where players can continue their quests in Tamriel.