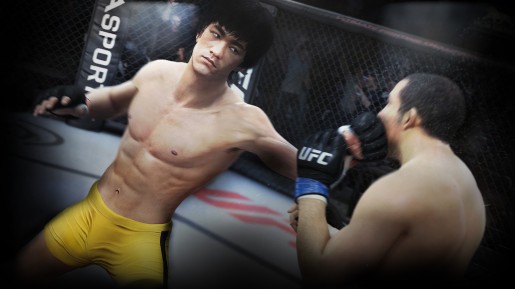 One of the biggest announcements for EA Sports UFC came last month with the reveal of Bruce Lee as a playable fighter in the game scheduled for release on next-gen consoles in June. We got an initial reveal trailer, but now EA Sports has released the "Be Bruce Lee" trailer.
This new trailer focuses on how the developer has made it a point to create the Bruce Lee we all know and love in the game and not just be him in name. We see clips of actual Bruce Lee throughout as well as gameplay footage in the upcoming game, along with multiple UFC champions discussing how much of an impact that Bruce Lee had on martial arts as a whole.
Look for EA Sports UFC on June 17 for Xbox One and PlayStation 4. You can check out the new "Be Bruce Lee" trailer for yourself below.