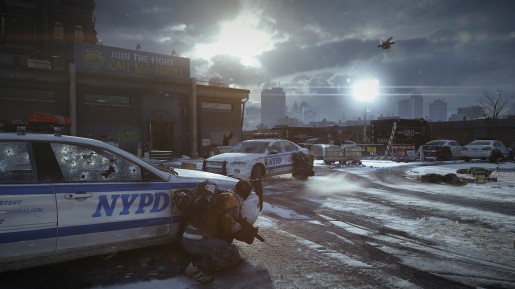 If you were expecting a date in 2014 to be revealed at this years E3 for The Division looks like you will have to wait another year for that one.
The Official website has announced that the game has been delayed until 2015. However they did allude to more information about the game being shown off at this years E3, most likely at Ubisoft's Conference. Check out the official word from the dev team as relayed by Senior Community Developer, Antoine Emond;
Agents,

Today we announced that Tom Clancy's The Division will be available in 2015 for Xbox One, PS4 and PC.

Working on The Division is a once in a lifetime opportunity for all of us at Massive, Reflections, and Red Storm Entertainment. We are creating something we are really proud of and we don't want to compromise on quality. We are going to release the game when it's ready.

We want to thank you again for the exceptional ongoing support. Community is at the heart of what we are doing and we're very much designing the game with you in mind, so your involvement means a lot to us.

The production is getting stronger every day and we can't wait to show you what we've been up to at this year's E3. :)

Massive love,

The Dev Team
The Division is now set for 2015 on Xbox One, Playstation 4 and PC.