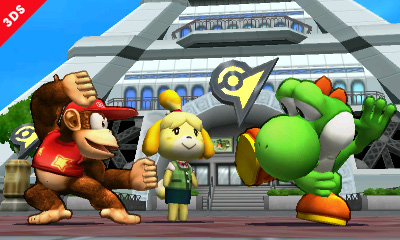 With Super Smash Bros. releasing for the first time on both Nintendo's console and handheld with the upcoming game, one of the big questions we still need answered is what will be the same and what will be different in both versions. We already know that the character roster will be the same but stages will be different.
In today's update from Masahiro Sakurai, it was revealed that the Wii U and Nintendo 3DS versions will mostly have the same types of Assist Trophies and Poke Balls.
Pic of the day. The 3DS version will have roughly the same types of Assist Trophies and Pokémon. Just roughly…
While it appears they will be pretty similar, the good news is that they won't be exactly the same, so there may be a few surprises for us in the Wii U version of the game when it releases later this year after the summer launch for the 3DS version.