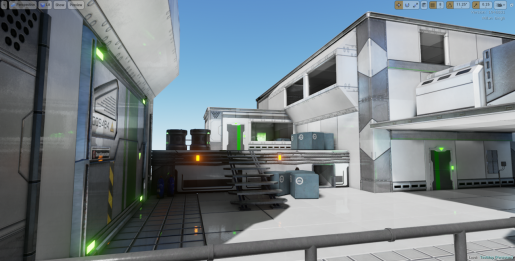 Wake Up Call, an upcoming next-gen stealth-action first person shooter, has just been shown off by developers Dark Synergy by releasing a few work-in-progress (WIP) gameplay screenshots.
Dark Synergy have been developing the title for a while with the game originally revealed back in January. These screenshots show off an in engine test level that the team has been using to trial mechanics and the games content. Attempting to show off full body awareness and player movements the images depict the basic elements of a decent FPS.
To check out the images in all their glory click on the thumbnails below.