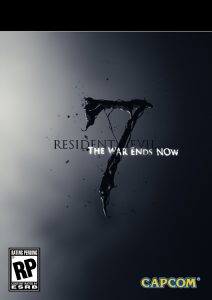 Rumors floated around last year that Resident Evil 7 was to be announced at E3 2013. The same rumor is happening again this year.
DualShockers has reported that Japanese Economic newspaper Sankei Shimbun has a new article up about a possible announcement for Resident Evil 7 for this year's E3 event.
Being that is a Japanese article, the only platform that was revealed is for PS4. It's likely the game could be announced for Xbox One as well, but Japan doesn't mention Xbox One yet since the console is not out yet over there.
The article says Capcom does indeed plan to announce Resident Evil 7 at E3 2014. The company also has high expectations for the game as they'd like the game to sell over 5.6 million copies.
All we can do right now is wait and see if Capcom does indeed announce a new Resident Evil game at E3. If they do, lots of fans are hoping it will go back to its survival horror roots.