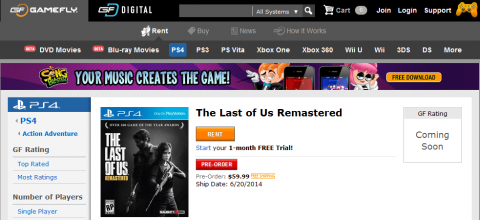 The Last of Us Remastered on PS4 could be out exactly one year after the PS3 version set the world on fire.
Gamefly has a listing for The Last of Us Remastered PS4 with a release date of June 20th. Gamepur managed to grab a screenshot for the release date of the game before the listing got changed.
The Last of Us on PS3 last year had a worldwide release date of June 14th. It's possible the PS4 version could also be out in June to mark the first year anniversary of the game. Sony did mention the game has a Summer release date.