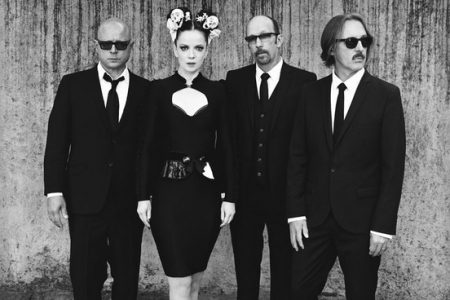 Another week goes by and that means we have another DLC pack for Rocksmith 2014, this time for a band that has been around for nearly two decades, Garbage.
Garbage has been together since the mid-90s, and while they are still together today, this DLC pack focuses only on their old works, with singles only from 1995, 1996, and 1998. These songs are "Only Happy When It Rains," "Stupid Girl," and ""I Think I'm Paranoid"" respectively.
These three songs will be available for $2.99 each, or as part of a three song pack for only $7.99, which will save you a couple dollars. You can find these songs on Xbox 360, PlayStation 3, and PC right now.