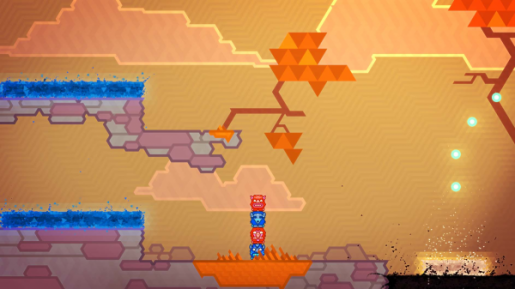 The well known Danish development studio Press Play, the minds behind Max: The Curse of Brotherhood, has today announce its brand new title, currently being developed under a working name Project Totem.
Project Totem is a Microsoft console exclusive platformer where players must control two totems with one controller. Aiming to put a new spin on the genre Game Director Asger Standby and Lead Designer Bo Standby have been hard at work to design a game where players must work cooperatively, as they did in their childhood, to beat the game. The game as this suggests comes with a local multiplayer element but a singleplayer campaign is also on offer.
Talking about the game alongside the announcement Press Play's Studio Director, Rune Dittmer, has this to say.
"It is one of those games, where the basic premise is hard to describe, but once you have the controller in your hand, it is so obviously fun that you immediately get it. So when Asger and Bo showed us the prototype at a party, it was a no-brainer to give them some time to elaborate on the core concept. And now a year later we are proud to announce Press Play's second game for Xbox One."
Project Totem is currently scheduled for release this fall for both Xbox One and Xbox 360.