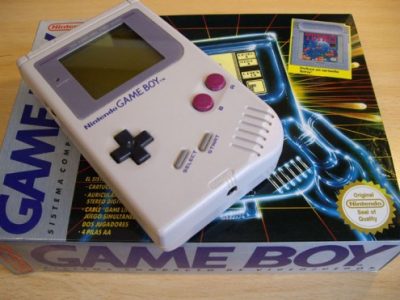 Exactly 25 years ago today, Nintendo launched in Japan what would become a phenomenon, the Nintendo Game Boy. While Nintendo had the Game & Watch series prior, this was truly the beginning of Nintendo's reign over portable gaming that still exists today. Its reach can be felt with on-the-go gaming being such a major part of our culture now, whether it is on a Nintendo 3DS, PS Vita, or a smartphone.
While the type of gaming itself was revolutionary, the Game Boy also had a large library of classic games that make the handheld truly memorable. This includes plenty of games like Tetris, Super Mario Land, Super Mario Land 2: 6 Golden Coins, The Legend of Zelda: Link's Awakening, Donkey Kong '94, Kirby's Dream Land, and Pokemon Red & Blue. This is only a small portion of the games released, and most are available right now on the Nintendo 3DS Virtual Console for you to play right now if you want to relive the good ole days.
I didn't get a Game Boy when it first launched in the US, but I have so many memories with mine, especially playing Tetris and Donkey Kong '94 in my early days of gaming. These are memories that I cherish and as a result, I thought this anniversary was one definitely worth celebrating. Just think, where would portable gaming be today without the Nintendo Game Boy?