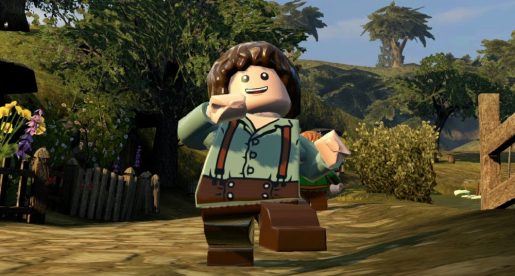 Warner Bros. has just released new screenshots and launch trailer for their game, Lego The Hobbit.
Lego The Hobbit is an action adventure game that will retell the events from the first two Hobbit films, so you can expect to relive some of the more memorable moments from The Hobbit: An Unexpected Journey and The Hobbit: The Desolation of Smaug. Events from the third and final film will be released at a later date in a possible DLC package.In typical Lego game fashion Lego The Hobbit will allow players to control up to 90 characters over a span of 16 levels that will feature all sorts of puzzles and cheeky gameplay moments. Many of the levels will follow scenes or sections from the films, so expect to do battle with the trolls and wind your way down a river in a barrel en route to confronting Smaug the Terrible. Check out the trailer and screenshots below!
Lego The Hobbit is now available for the Xbox 360, Xbox One, PS3, PS4, PC, and the Nintendo 3DS. It isn't set to hit the Wii U until April 22, 2014.