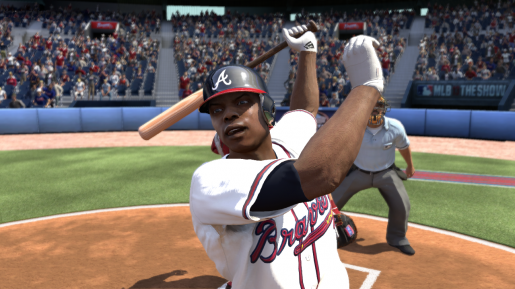 Once you are drafted, you will notice one major change to this mode, the lack of advancement goals. In the past, you had random goals assigned that you will have to meet every few weeks or series. These included goals like "only 10 runs given up during period," "hit two home runs," and others like that. These goals and these alone were pretty much the deciding factor on if you were promoted to AAA and the majors, but it really hindered your experience when you had to alter your game style just to meet these goals. Thankfully, with them removed, you can focus on the game itself rather than the little things that could hold you back in the past. This allows you to get promoted based on actual skill and logic rather than these random goals.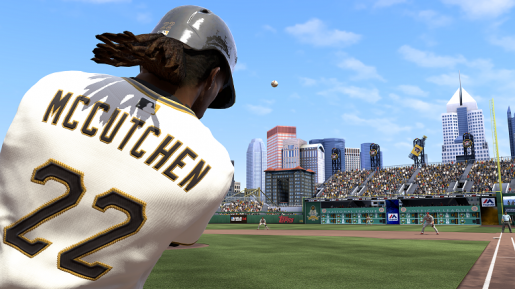 The presentation in MLB 14: The Show is as good as ever with absolutely the most authentic experience around. The pre-game introductions actually feel real and change over time, unlike some of those seen in games from EA Sports. The ability to include your own music for intros, walk-up music, home runs, and more make it even better. The three man crew of Matt Vasgersian, Eric Karros, and Steve Lyons have varying commentary that help to make each game feel different from the others, which is vital with modes like Road to the Show and Franchise mode. While the graphics of course won't be of the level and detail of the PlayStation 4 version next month, they are still easily some of the very best on the PlayStation 3. The players look exactly like what they should and the ballparks are almost perfect representations of their real life counterparts.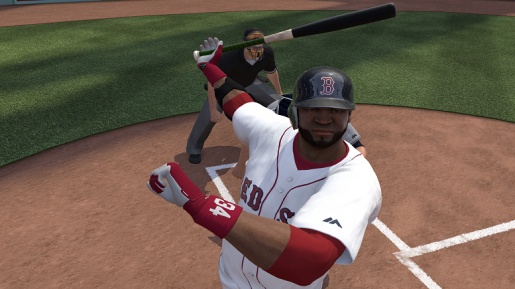 Ever since I first got MLB 07: The Show when I first bought my PlayStation 3, online play has for some reason always plagued the series. EA Sports has always had very solid servers for their sports titles, but SCEA has never seemed to be able to figure it out, and that is no different with this year's edition. In my games I tried to play online, I experienced terrible lag throughout, especially when trying to field the ball. This is not a good thing when you have to be so exact with your pitches and swings, as in baseball, so it almost makes you want to avoid online play at times.
SCEA added a much requested feature that had a ton of potential this year, Online Franchise mode. This allows you to compete with friends online, including the ability to customize schedules, divisions, post-season spots, and more. However, the online issues make this a big pain as you will likely find yourself with way too many disconnects or non-registering of games. With so many games per season, you will certainly not want to have to replay games, which is something that happens way too often due to online issues.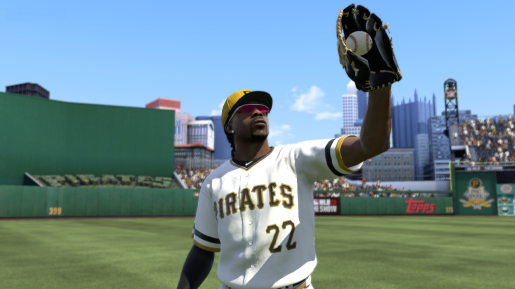 Probably my favorite of the new features this year is the introduction of Player Lock. If you've played games like the NCAA Football series in the past, you've likely seen a feature like this before where you can control one player only during the game. Essentially, it is a way to play like Road to the Show in any other game type, like Franchise mode. When playing through the Braves season as I said above, it is incredibly nice to be able to decide that I only want to pitch with my starter during a game if I am not in the mood for the hitting aspect of the game on that day. Luckily, you can turn off Player Lock whenever you want, so you can see if you like it or not at about any time.
While it actually isn't in this game itself, it is worth mentioning the addition of Year-To-Year Saves to the mix. In the past, you would have to start everything over each year when a new edition of the game comes out, but now you will be able to carry over your various Franchise or Road to the Show Saves to MLB 15: The Show. Combined with the cross-save feature, you can also transfer any modes you've started so far into MLB 14: The Show on PlayStation 4 when it arrives next month, as well as the Vita version.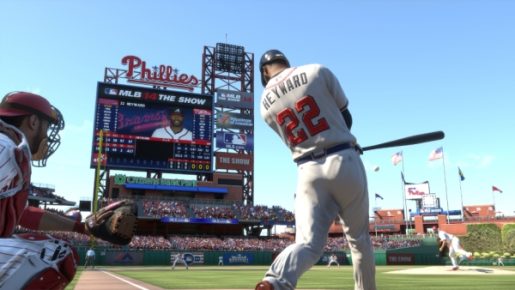 As always, MLB 14: The Show captures the sport of baseball to perfection, with excellent gameplay and presentation. Even with the PlayStation 4 version set to release next month, the graphics on this version are some of the best on the PlayStation 3 and makes me even more excited to see the level of detail that we could possibly see on the PlayStation 4. The revamping of Road to the Show mode is a much welcome addition that removes the dreaded advancement goals we've seen in the past. Adding Year-To-Year Saves means that this game it truly the beginning of our journey that will carry over into future releases of the game, and with cross-save being implemented, you can get started before upgrading to the PlayStation 4 version if you so choose. MLB 14: The Show has disappointing online play due to server issues, but the offline content that most get the game for is plenty to keep you more than busy.
[Editor's Note: MLB 14: The Show was reviewed on the PlayStation 3. The game was provided to us by the publisher for review purposes.]
MLB 14: The Show (PS3) Review

,