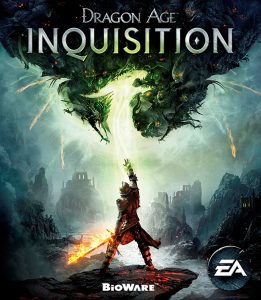 Every fan of Dragon Age and action Role Playing Games alike is excited for the upcoming third part in the Dragon Age saga.
Dragon Age: Inquisition is set to release on Playstation 3, PC, Xbox 360 and next-gen platforms at the same time later this year but we haven't really seen a whole lot of it. There have been spurts of info here and there. The boxart has arrived and is fairly gender-neutral. It does remind me of other action RPG titles such as Dark Souls. It seems many games are trying to channel that into their boxart lately for whatever reason. Check it out above.
Dragon Age: Inquisition is set for release this fall.