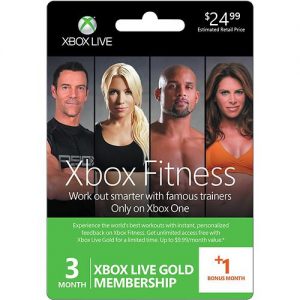 For those looking to renew their Xbox Live subscription anytime soon, Best Buy has a perfect deal for you this week. Best Buy is offering a free $10 Xbox Digital Gift Card with the purchase of any Xbox Live Gold 3-Month subscription.
To make this an even better deal, you can even get a specific 3-Month +1 card that works as well, which will provide you with four months under the same price. There is also the ongoing "Get the Most With Xbox Live" promotion where you can text your receipt for a Xbox Live Gold subscription bought in-store only, along with "XBOX LIVE" to 30364. By doing so, you can get a free $5 Xbox Digital Gift Card.
So in all, if you find the 3-Month +1 card in store, you will receive four months of Xbox Live, a $10 Xbox Digital Gift Card, and the potential for another $5 through texting for only $24.99. There is no telling how long this deal will last, so act fast!