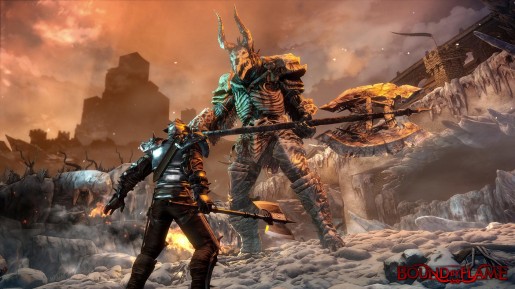 Upcoming action RPG Bound by Flame will have a game length of around 30 hours or so.
The Official Bound by Flame Facebook page responded to a fan question on the game length:
You can count at least 30 hours if you complete most of the side quests.
This is the length of the game if you complete "most" side quests. The game could be slightly shorter for the main quests and slightly longer if you want to complete the game 100%.
Bound by Flame will be released from May 9th for the PC, PS4, PS3 and Xbox 360.