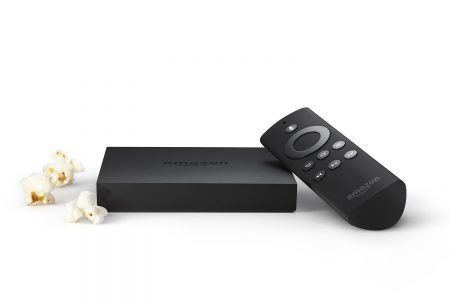 Many have been wondering when Amazon would join the gaming market, with the company buying up studios like Double Helix Studios over recent months. That answer has partially been answered as they have revealed the Amazon Fire TV set-top box that can stream both media and games.
Amazon says that their goal isn't to compete with the likes of the PlayStation 4, Xbox One, or Wii U, but rather be a good complement for gamers that appears to be more in competition with devices like Roku and Apple TV. The system has a dedicated GPU with 2 GB of RAM, which is pretty comparable to a lot of high end smartphones. The system can be controlled with the remote included, by either buttons or voice command. There is also the game controller we told you about earlier today that you can get for $39.99.
This brand new $99 device is available already on Amazon to buy for those interested. Many apps are available now, but will grow of course in the future, so stay tuned for further detail as we learn about them.