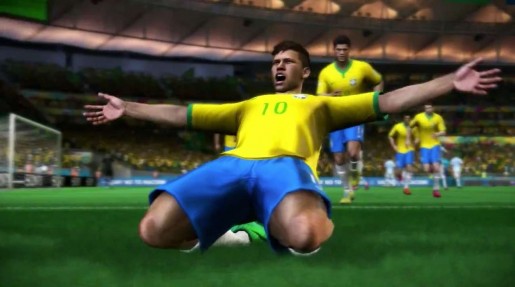 The Story of Qualifying mode allows you to experience some of the most exciting moments of the qualifying rounds all over again. With most matches taking quite a while to complete, this is an excellent game mode to utilize when you feel like playing, but just don't have the time to devote an hour to the game. The game also has what is known as the Story of Finals mode, but it won't be accessible until the start of the actual 2014 FIFA World Cup. Story of Finals mode will be updating constantly throughout the World Cup, while providing new challenges based on the ongoing events of the tournament. This certainly has a lot of potential, but is hard to judge at this point.
If there is one thing that is vital in a game based on the always exciting World Cup, it's the presentation. Gamers always want the most authentic experience out there, and EA Sports certainly delivers there with crowds that actually feel alive and really help to promote that World Cup atmosphere. The fans aren't just carbon copies throughout each match either, as there are corresponding banners, flags, and more for the teams in the game, just like you would see during an actual match. Soccer has the most fan support around the world and the level of presentation in this game helps to showcase that.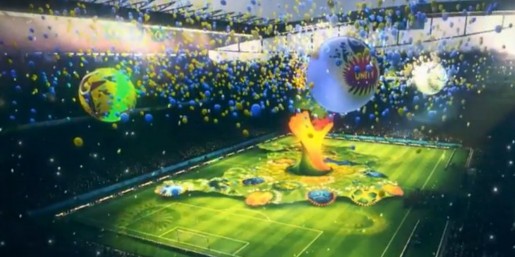 If you've played the FIFA series anytime recently, you aren't going to find anything groundbreaking about the gameplay itself, but that isn't such a bad thing. The FIFA franchise has nearly perfected the sport over the years by offering pinpoint precision over the players you control and this iteration is no different thanks to an improved control system. When moving across the field, you feel like you have completely control of the ball, but can still stop on a dime to try and trick your opponents and set yourself up for better shots.
As with most EA Sports titles, online play works quite well with a few different options. There are of course the basic modes where you can match up against friends or random others online, but there is also the Road to Rio de Janeiro mode, where you play against others in the 12 Brazilian host cities. Upon finishing matches, you will level up and move on to the other host sites. This does a great job at shaking up the typical online we come to expect in sports titles and will keep you occupied for quite awhile as it can get quite addicting to try and move up the rankings.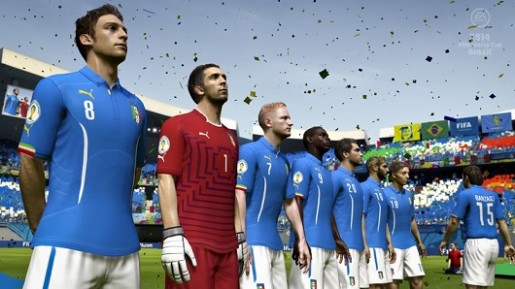 2014 FIFA World Cup Brazil is not just built for experts at the series either, as it is very beginner friendly for those that may have decided to jump in for the first time in anticipation of the World Cup. Rather than being actually called training or a tutorial, EA Sports has once again called the mode Skill Games, but it is essentially what you are looking for if you are new to the series or just want to try to improve your skills. There are numerous to choose from, each with multiple levels of difficulty to choose from to better your shooting, dribbling, and much more. If you are new to the series or at least haven't played in quite a while, I highly recommend running through this mode first to get a good feel for the controls and physics of the game.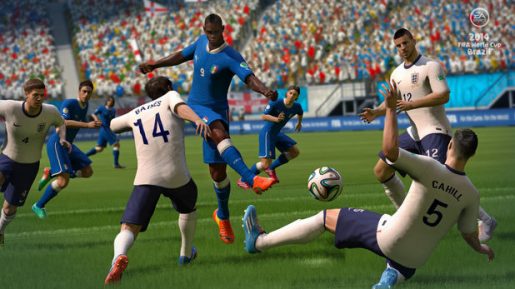 The game of course has the typical commentary, that does get kind of repetitive after awhile, but we also have the inclusion of what it known as EA Sports Talk Radio. There is still the choice to listen to music while navigating the menus, but within some of the single player modes you will also have the option to listen to dynamic talk radio updates about the ongoing tournament within each World Cup related mode. Not only will you have this option, but you also get to choose to listen to one of two duos, Andy Goldstein and Ian Darke, or Michael Davies and Roger Bennett, better known as Men in Blazers. This brings another level of authenticity to the game that makes you feel like you are actually part of the World Cup.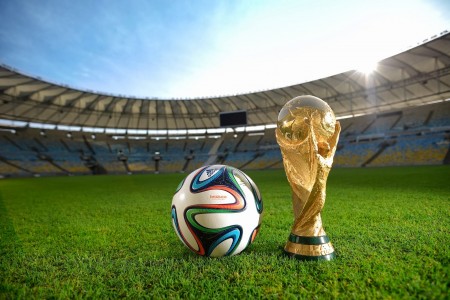 2014 FIFA World Cup Brazil, while focused on the World Cup, is still a full FIFA experience all on its own. By providing new game modes like Road to the FIFA World Cup and returning favorites like Captain Your Country mode, hardcore fans of the sport will definitely not want to miss out on this game. However, for the more casual crowd that is more into just multiplayer matches with friends or online, this game likely won't bring anything new to the table for you. After playing the absolutely gorgeous next-gen FIFA, the look of this game can be kind of jarring as well. Regardless, with the spectacular presentation and astounding number of teams and stadiums involved, 2014 FIFA World Cup Brazil provides the most authentic World Cup experience on the market. If you are already starting to get that World Cup fever, this game may be just the cure you are looking for right now.
[Editor's Note: 2014 FIFA World Cup Brazil was reviewed on the PlayStation 3. The game was provided to us by the publisher for review purposes.]
2014 FIFA World Cup Brazil Review

,