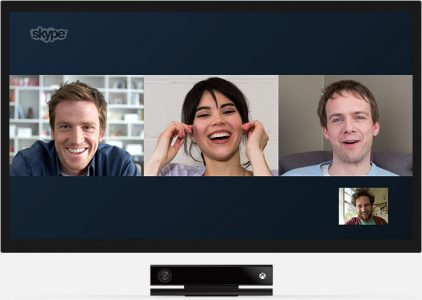 Skype has announced that it has added some new features to its Xbox One app.
Skype noted on its official blog this is the first update for the Xbox One version of its app. Not only does it improve the experience, but it also adds special Captain America: The Winter Soldier Emoticons too.
Check out the patch notes for Skype below:
#1 Improved Chat: We know that many of our users jump between using Skype on their PC to their phone and now to their living room. So we've been focused on enhancing this experience, keeping conversations in sync and reducing the number of missed messages to make your chat experience even better. Improved chat is now synchronized and comes with push notifications, alerting you when a new message arrives, and providing a longer chat history – up to 1,000 messages, rather than just the past 7 days.

#2 Marvel's Captain America: The Winter Soldier Emoticons: As you might have seen earlier today, Skype chat now has new "hidden heroes" emoticons based on characters from Marvel's Captain America: The Winter Soldier to convey even more action-packed emotion with your Skype friends. These limited-edition emoticons will also be coming to Skype for Xbox One.

#3 Contact Filtering: With this update, you'll have the ability to filter your contacts by who is online, so you won't have to scroll through your entire contacts list to find someone to chat with.

#4 First Time Tutorial: If you're new to Skype for Xbox One, never fear! We've created a tutorial for first time users to make learning the ins and outs of video calling and chatting in your living room easier than ever.

#5 Swatting Bugs: In the past few months, we've been listening to your feedback and working hard to fix some of the issues our users have been experiencing. So keep telling us what you're finding, and we'll keep improving the experience to make Skype for Xbox One the best it can be.