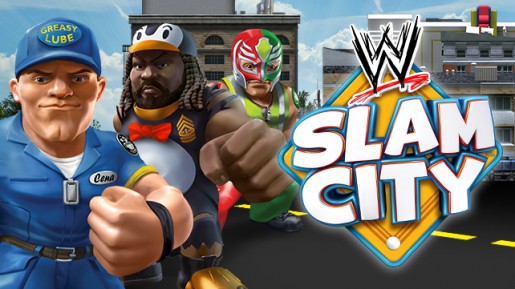 WWE recently surveyed fans for potential video games they may have planned in the pipeline.
WWE has only normally released games based on the actual wrestling itself. The only times they have branched off was the Twisted Metal rip-off called "WWE Crush Hour" and a Game Boy side scroller called "WWF Betrayal".
It appears the company wants to branch off again with games featuring numerous wrestlers. One of the games suggested is even a WWE-themed Angry Birds game! The descriptions of the games sound like they will only be released on mobile platforms.
Check out the games that they have suggested in the survey:
1. Trouble always seems to find a way to the WWE Universe! Play as either John Cena or Daniel Bryan and go off on an adventure to rescue the Bella Twins, who have been kidnapped by the evil Mr. McMahon. Venture through 50 stages to rescue the Twins, grabbing extra powers and goodies over land, water, air, and fire along the way!

2. A turn-based combat role-playing game where you can assemble and lead teams of Superstars and Divas-your mission is to protect the WWE Universe from the clutches of evil wrestlers from another dimension!

3. You're the boss! Manage the ultimate team of WWE Superstars. Pick your wrestlers, train them, and have them fight your friends and other opponents in the ring!

4. The WWE Universe is way too big for just one Superstar! Collect a series of WWE Superstar action figures, each with unique abilities that unlock certain challenges and portals, and bring them to life on the big screen via your game console. Only you can put the right Superstar against the right challenge to save the WWE Universe. Put the action figures "in the ring" and let the adventures begin!

5. Join an epic adventure with the Angry Birds in the WWE Universe! Use your favorite wrestling moves and slingshot your way through an action-packed journey from WrestleMania to Royal Rumble, facing the biggest WWE Superstars of all time! Can you become the new WWE World Heavyweight Champion with the help of the Angry Birds?