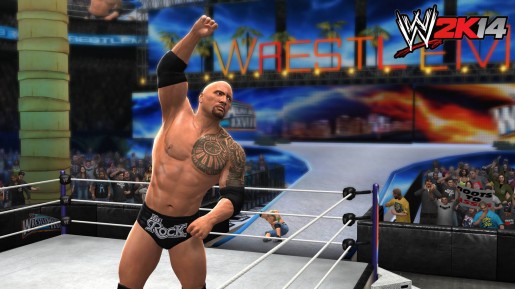 WWE has announced that there will be a "Video Game Zone" at WrestleMania Fan Axxess where you can play WWE 2K14.
WWE announced the following on their official website:
"WWE 2K14" Video Game Zone – Want to relive the best matches from WrestleMania's past, or create your own WrestleMania 30 moments? Head over to 2K's "WWE 2K14" Game Zone and play as all of your favorite Superstars and Legends in the historic "30 Years of WrestleMania" Mode.
This looks like the only video game attraction that will be at WrestleMania Fan Axxess this year. Unfortunately, it looks like they canceled the annual competition where the wrestlers themselves competed against one another playing the latest WWE video game…
Anyway, if you are heading to WrestleMania XXX and have yet to play WWE 2K14, now is your chance to play and relive some of the best matches in WrestleMania history.