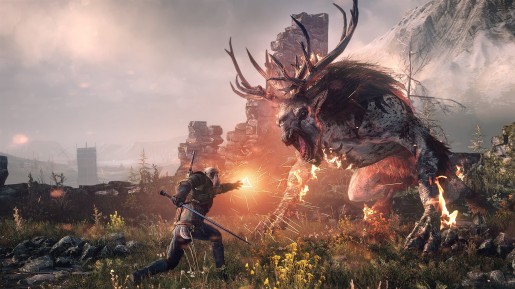 CD Projekt RED has just announced that they have pushed The Witcher 3: Wild Hunt back into 2015, leaving an empty hole in what might have been a glorious holiday season for gaming. While the studio did state that they could release the game later this year as originally planned, but they would not have been able to achieve "the quality gamers expect from [CD Projekt RED]". Here's a snippet from the team's open letter to us gamers:
Dear gamers – we know many of you would have liked to play The Witcher 3 sooner, as soon as possible, even. We're sorry to make you wait longer than you, or we, initially assumed you would. At the same time, we believe the game will prove to be worth the wait and meet the expectations you have of us.
For this reason, The Witcher 3 will undergo further fine-tuning and internal testing with the extra months of development now provided. The ambitious and highly-anticipated RPG is now targeting a February release and, although it seems like an eternity away, we should all appreciate the studio's effort to bring us the highest quality product possible.