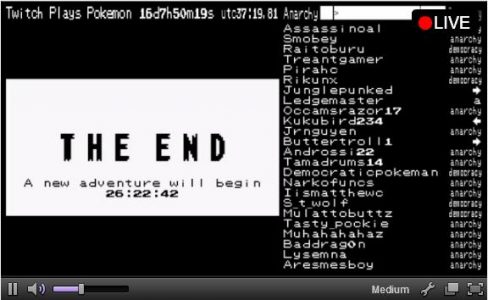 Twitch Plays Pokemon has ended their 16 day run, but a "new adventure" starts soon.
If you go to the official Twitch Plays Pokemon stream, a countdown can be seen for the "new adventure". The countdown ends sometime on Sunday morning.
If you want to see the exciting new video stream for Twitch Plays Pokemon, get your computer or other device ready on Sunday morning to witness more mayhem unfold.
Many people believe this new adventure will cover the Silver/Gold version of Pokemon.