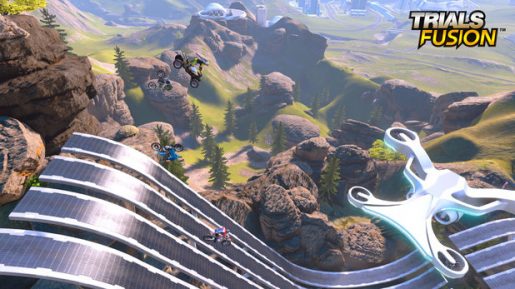 Trials Fusion is set to improve on Trials Evolution in many ways and provide a sequel that will get many fans excited when it releases in April.
Outside of the core game, content is set to be delivered via DLC and as many games do, it can be encompassed for a reduced price within a Season Pass. This season pass will include six (6) content DLC's featuring new tracks, bike parts, rider gear, track editor items and most importantly new Career events.
The Season Pass will also include the Crater Hazmat Suit which is an exclusive skin for your rider. Trials Fusion is set to release on April 16th on Playstation 4, Xbox One, Playstation 3 and Xbox 360 with the PC version releasing on April 24th.