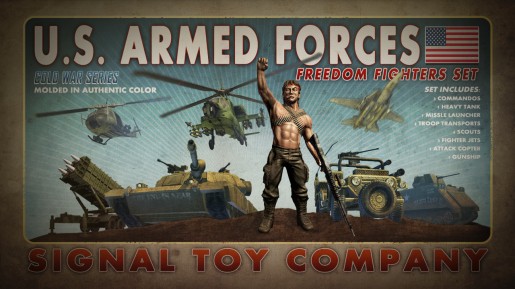 Signal Studios has announced that Toy Soldiers: Complete is now available for early access on Steam.
Toy Soldiers: Complete you will gain you access to Toy Soldiers: Cold War and both DLC's, Evil Empire and Napalm. Before its full release, Toy Soldiers and its two DLC'S, Kaisers Battle and Invasion will be reignited as you man the guns for control of the trench-filled battlefields of Europe!
Toy Soldiers: Complete is what I would call a better tribute to Rambo than the actual Rambo game that was released recently. If you love action games that mirror action movies from the '80s, I'm sure you'll like Toy Soldiers.
Bear in mind, Signal Studios does mention that the game is still in "early access" and you may experience some bugs. You can go over on Steam and buy the game now by clicking here.