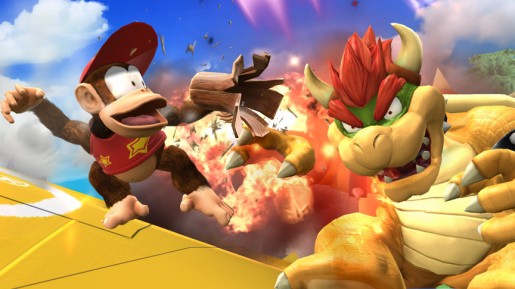 About a month ago, we found out that Diddy Kong was returning to the battle in the upcoming Super Smash Bros. game for Wii U and Nintendo 3DS. We got a little information about his moves, but today's update from Masahiro Sakurai sheds a little more light on his Peanut Popgun.
Pic of the day. The Peanut Popgun now deals a powerful attack when it explodes. It'll be difficult to hit your target, but when you succeed, the explosion will really blow your enemies away. Give it a shot when you break someone's shield.
I really like how a lot of attacks in this game appear to be stronger the more precise you are, rather than just a lot of button mashing. We haven't had a character reveal since Diddy Kong, so perhaps we will get another one to cap off the week tomorrow as its been a month.