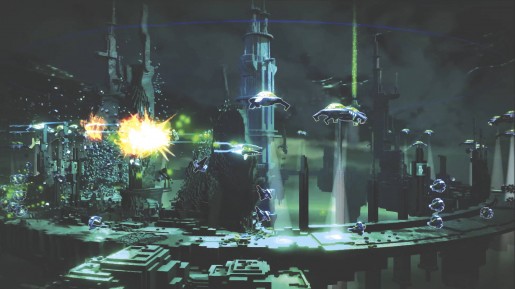 Housemarque has revealed their current intentions in terms of Resogun DLC both planned and unplanned.
Speaking in an interview with Gamers Sphere the team revealed new information will soon be release and that while a solid release date has yet to be picked we should see it "before the summer." After listening to the fan feedback from the base game the Resogun team has designed content with that in mind. However they haven't rested on just that they also aim to include "a few things we [Housemarque] wanted to do and that fans don't necessarily expect."
Currently this is the only planned DLC for the title but after its release the team will sit down with Sony to determine their next move.