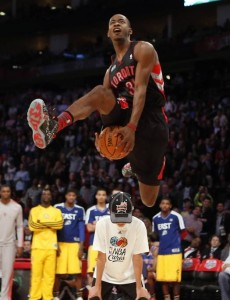 A little preview video has been shown looking at some of the dunks we will see in NBA 2K15.
2K Sports is hard at work recording some new motions for dunks for NBA 2K15. The video shows some of the dunks you might be able to do in the actual game.
NBA 2K15 will be released later this year.
Check out the video below: