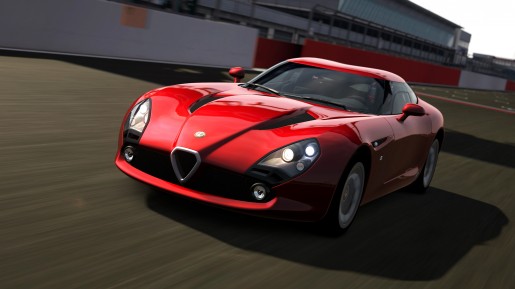 Polyphony Digital has released update 1.05 for Gran Turismo 6 which adds a ton of new features.
Check out all of the features from update 1.05 for Gran Turismo 6 below:
Additional Features in the Open Lobby

Time Trial, Drift Trial, and Free Run have been added to the Race Type option within Room Settings of the Event Settings screen.

It is now possible to Filter by Performance, even when Car Selection Method is set to Filter by Make or Filter by Category.

It is now possible to select Karts in one-make races held on weather-enabled tracks.

Players can now check regulation settings in the confirmation popup dialogue before entering a room.

In the Race Alone mode for the Qualifier, cars other than yourself will appear as lines(as will cars other than the one in focus when only spectating).

Multi-Monitor Compatibility

Multi-Monitor Settings has been added to the Start Button>Options>Display options.

Car Search

A Car Search feature has been added to the CARS section in My Home. You can specify the desired parameters to search for a particular car in the Car Dealerships.

Sale of Racing Gear in Individual Colours
The sale of Racing Gear has been changed from full colour sets to individual colours. Some of the pricing for racing gear has changed accordingly.

Kart Adjustments Options Expanded

Traction Control is now available to adjust in the Driving Options. Skid Recovery Force is also now available.

Brake Balance is now available to adjust in Machine Settings. Only the rear can be adjusted in Normal Karts, while both the front and rear can be adjusted in Shifter Karts.

Other Improvements/Adjustments

An icon that shows the login bonus stage (1-5 days in succession) has been added to the top of the My Home screen and the prize-receiving dialogue.

The increments of the Front/Rear Torque Split in Car Settings has been changed from 5 to 1.
The update is available right now whenever you boot up Gran Turismo 6 if you're online.