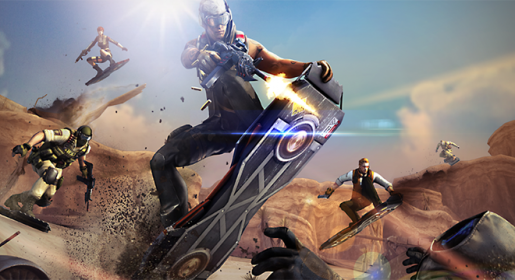 Crossfire is a free-to-play online military first-person shooter from SG North for PC. For those that play the game, a very expansive update is coming on March 12 that should provide plenty of new content for you in what is known as Wave mode.
-MOBA (Multiplayer Online Battle Arena)-inspired mechanics such as destroyable towers, match specific leveling system and waves of NPC soldiers also known as "minions", and super soldiers
-8 New Classes: Juggernaut, Blaster, Marksman, Medic, Demolition, Panther, Shield, Hunter
-2 New maps: The Three Lane winter battlefield "Arctic Base" and the Single Lane desert battleground "Sandstorm"
-New Offensive Tactics such as Air Strikes and Mortar Strikes
-New Items, Gear and Weaponry unique to Wave Mode
-New Class Card System allows players to combine duplicate cards to create stronger variations
-New Gem System allows players to equip gems and boost their in game abilities
-Players are able to bring in any weapons and items they have previously unlocked or purchased
Also, from March 19 to April 2, there will be special bonuses given in Crossfire based on how many consecutive days you sign into the game during this stretch, such as EXP bonuses and new items.