Arioch
When you approach the second boss, you will notice that you cannot target it. Well, to get the boss on the ground for everyone to attack, certain things must be done.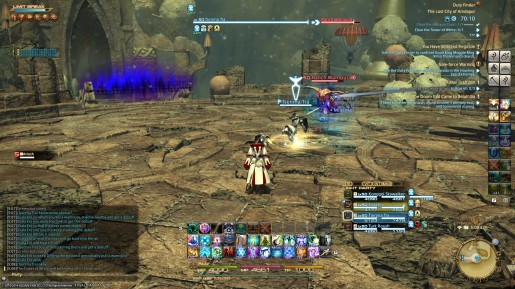 In this fight, there will be adds that will appear called Ranch Wamoura. When a party member kills this add, preferably the tank, it will give a debuff called Scale Flakes that will attract the boss for 45 seconds. When the tank gets the debuff, the boss will come to the ground and attack whoever has the debuff. If you are a DPS and got this debuff, make sure you can survive long enough until the boss is down – that's why it's important that the tank is the that should get the debuff.
If at some point the tank losses the debuff, the boss will fly again and heal. Make sure the tank are able to stack the debuff until the boss is dead.
Diabolos
This boss has a gimmicky mechanic. It's important for the group to coordinate with one another in order to take down the boss.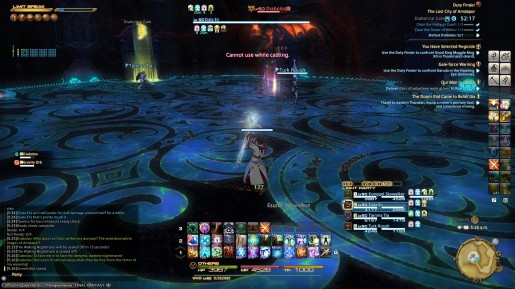 As the group fights Diabolos, it will summon four gates that the group will need to enter. There are the following:
– Green "Butterfly"
– Red "Ahriman"
– Yellow "Lion"
– Blue "Gobbue"
Before starting the fight, make sure someone marks the matching doors before they disapppear. The key to this fight is to enter the two matching doors when Diabolos casts Ruinous Omen. If the group fails to open two matching doors correctly, Diabolos will deal a massive damage to the entire group.
Other attacks that the group needs to worry about:
Gravity Orbs – Diabolos will drop orbs randomly. Avoid these as much as possible.
Night Terror – An AOE attack that can be avoided
Ultimate Terror – When Diabolos casts this attack, get under beneath him as it will cast an AOE attack outside him.
Nightmare – Tank should try to Stun this. If not, Diabolos will cast sleep on the entire party.
For more Final fantasy XIV Game Guides like this one, check out our Final Fantasy XIV Game Guide page.