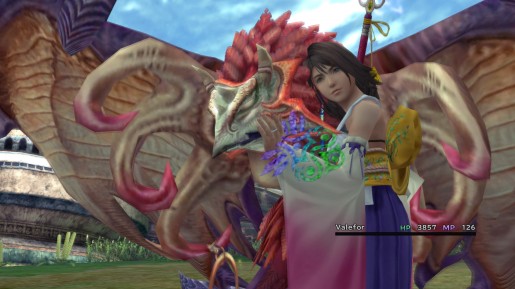 Sure, everything about the visuals and cutscenes are phenomenally looking well but there's one thing that gets very annoying. Since cutscenes can get lengthy at times, there is no way to skip them. If you get stuck and have to restart a boss battle, be prepared to watch the cutscene all over again . If you have played this game just recently and are sick of the cutscenes, you will pretty much be annoyed as there is no way to skip them.
As for its soundtrack, the majority of them have been rearranged. Just like how the game has the best story in the series, I find the soundtrack of this game to be one of the best as well. From the Hymn of Fayth to the Zanarkand theme, the soundtracks that will get to listen in this game will once again get stuck in your brain as you hum it wherever you go. Thanks to its phenomenal soundtrack, players is guaranteed to be engaged with its story as every scene are matched with a phenomenal score.
When it comes to using the PS Vita's touch pad features, the game somewhat implements it but it's not very innovative. It would be nice if Square Enix somewhat enabled touchscreen functionality when navigating through the Sphere Grid but nope, the only addition they did to integrate the touch screen feature is to do quick healing. While it's a feature that may benefit a lot of people, I was expecting a bit more but it's not a deal breaker really.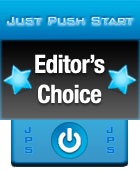 From the many HD port games that we have received on the PS3 and PS Vita, I can happily say that Final Fantasy X HD remaster is among the best of them. The improved visuals, especially on the PS Vita, will wow a lot of fans of the genre. With the bonus content that many North American gamers missed out, they have a reason now to get it since you're getting new content. If you are a JRPG fan who never played Final Fantasy X before or may have forgotten about the game but looking forward to replay it, getting the Final Fantasy X HD remaster is a must have.
[Editor's Note: Final Fantasy X HD was reviewed on the PS Vita platform. Final Fantasy X-2 voucher code included in our review copy wasn't activated at the time of writing this review. We will post our separate review for Final Fantasy X-2 pretty soon. The game was provided to us by the publisher for review purposes.]
Final Fantasy X HD Remaster (PS Vita) Review

,