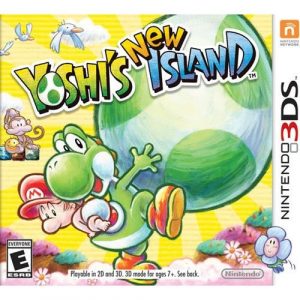 EB Games New Zealand did a blunder and initially charged people $NZD18 extra for Yoshi's New Island.
EB Games New Zealand initially charged $NZD98.00 for Yoshi's New Island. It should have been priced at only $NZD79.99.
The retailer posted on Facebook fans can get a $NZD18 refund if they already bought the game:
Yoshi's New Island incorrect pricing.

It has been bought to our attention this morning that Yoshi's New Island was incorrectly priced and sold as such over the weekend. The correct pricing is $79.99

If you purchased a copy of Yoshi's New Island since release please take your receipt back into any local EB Games store for a refund of the over charge. If you are an EB World member, then no receipt is required.

If you are yet to purchase Yoshi's New Island, then get in for your exclusive Yoshi Egg Case.