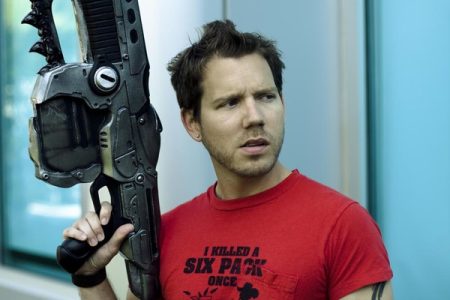 Just a few days ago, the major news of Facebook buying Oculus Rift shocked the gaming community. Many in the industry have since given their opinions on how they think this will change the gaming landspace, and industry veteran Cliff Bleszinski, better known as Cliffy B, is the latest to do so, while also slamming the creator of Minecraft.
Cliffy B decided to weigh in on the decision by Minecraft creator Markus "Notch" Persson to cancel the in the works VR version of Minecraft for the Oculus Rift as a result of this buyout through his personal blog.
Notch, your cancelling Minecraft makes you look like a pouty kid who is taking his ball and going home. It's a bratty and petty move and it saddens me greatly.
While Cliffy B may seem a little bias since he actually participated in an early round of venture capital funding for the Oculus Rift and thus is set to make a good bit of money from the acquiring of the product by Facebook, he really does seem to think this is a good thing. He believes that Facebooks acquisition will allow it to be better than ever.