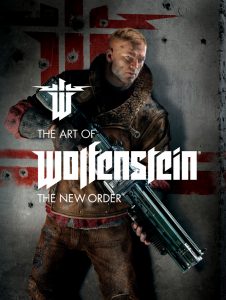 Bethesda Softworks is one of the most well respected publishers around these days with an array of games coming out. Now, they have announced an agreement with Dark Horse Comics to publish three new art books based on games under their company, one game that has already been released and two that will be coming in the future.
The first of the art books set for release is titled "The Art of Wolfenstein: The New Order" that is set for release on May 14 at comic stores and May 27 at other booksellers. This book will be over 200 pages and cover many aspects of the game, including "concept art, character designs, settings and technology."
The other two art books announced are known as "The Art of The Evil Within" and "Dishonored: The Dunwall Archives," which are coming in August and November respectively. A few images of the Wolfenstein: The New Order art book can be seen in the gallery below.