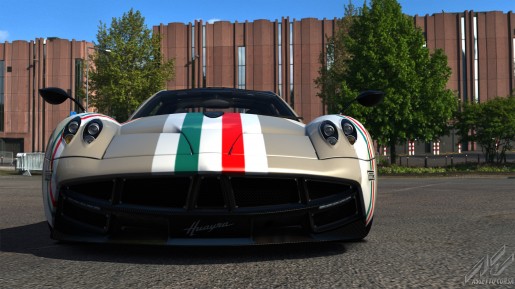 The Assetto Corsa development team has just release a batch of stunning screenshots of the newest version of their games Early Access v0.7.5.
Assetto Corsa is a next-generation driving simulator being developed exclusively for Windows PC. The game has real world circuits recreated using laserscan technology as well as an epic roster of racing cars. The roster was full of great hypercars but newly added in the 0.7.5 update is the epic Pagani Huayra. Players can now use the Pagani Huayra in offline and multiplayer races.
Here's a gallery of some of the stunning screenshots of the game from the latest build.