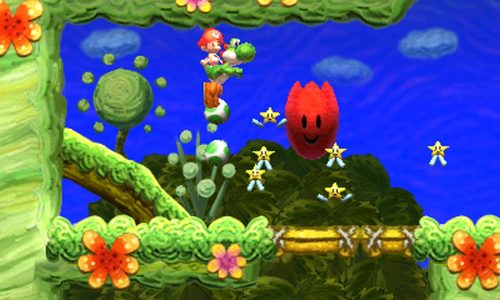 Yoshi's New Island is one of the big titles coming from Nintendo in the coming months for the Nintendo 3DS as a follow-up to the Super Nintendo Classic. With a little more than a month until release, a retailer in the UK has posted a listing for a new Nintendo 3DS XL bundle associated with Yoshi's New Island on their website.
While the listing used a fan-made mock-up image, IGN was able to confirm that the bundle was real with their sources in the US. The bundle is listed as £199.99 on the UK website, which is the same price that The Legend of Zelda: A Link Between Worlds bundle was a couple months ago. As a result, it is assumed that this bundle's price will be comparable to the Zelda one in the US as well.
Look for this bundle to release alongside Yoshi's New Island on March 14 in the US.