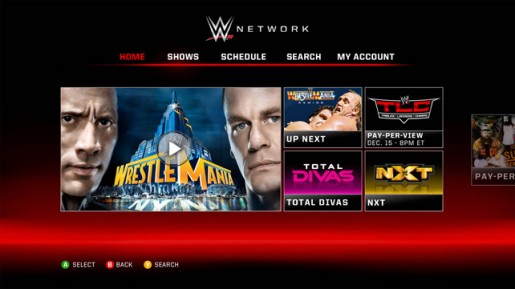 If you own an Xbox 360 and want to use the WWE Network app, you will need Xbox LIVE Gold in order to use it.
Much like most other apps on the Xbox 360, most of them are locked until you get yourself an Xbox LIVE Gold subscription. If you already have one, you can already download the WWE Network app and start watching. The network won'e be coming to Xbox One until later in the year.
In comparison, a PlayStation Plus subscription isn't needed if you want to use the app on the PS3 and PS4…
The WWE Network goes live in USA from 9am EST. The network will be available in other countries in late 2014 or early 2015.